I wanted to make a second awards page, just so it didn't take too long for the page to come up! Be sure to visit these sites! I'm proud of all these awards!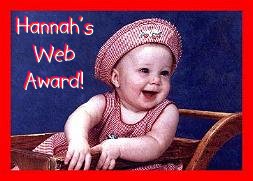 ..go visit this cutie and also follow the links to the baby of the month contest!
Go visit these boys!
Go visit Kevin & his boys here.
Great page! A Lot of useful links! :o)

Beautiful page!! Go visit!

...Great page! Go visit..lots of fun links!