We say thanks to people who were gracious enough to award us...
Please go visit their sites...

Go visit Gavin!!! He's such a cutie pie!! :o)

**be sure to go visit! She's a beauty!
Cool award from Emily and Amy
This Award Is Owned by Me!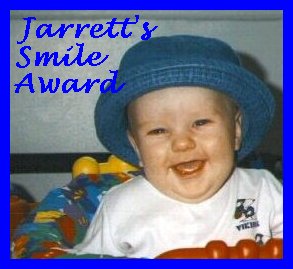 ** Thanks guys!!! He's a cutie too!
Go and visit this sweetie pie!!!

Go see these beautiful twins!
**Visit this very informative site! Lots to see!
**Go visit this cool page! Great coca-cola page!

These are our awards as of August 9th, 1998...thank you!